The Liberals' Record On Privatisation
The Liberals have a record on privatisation that can't be trusted.
Previous Liberals governments have privatised our buses, our gas, our hospitals and many other services.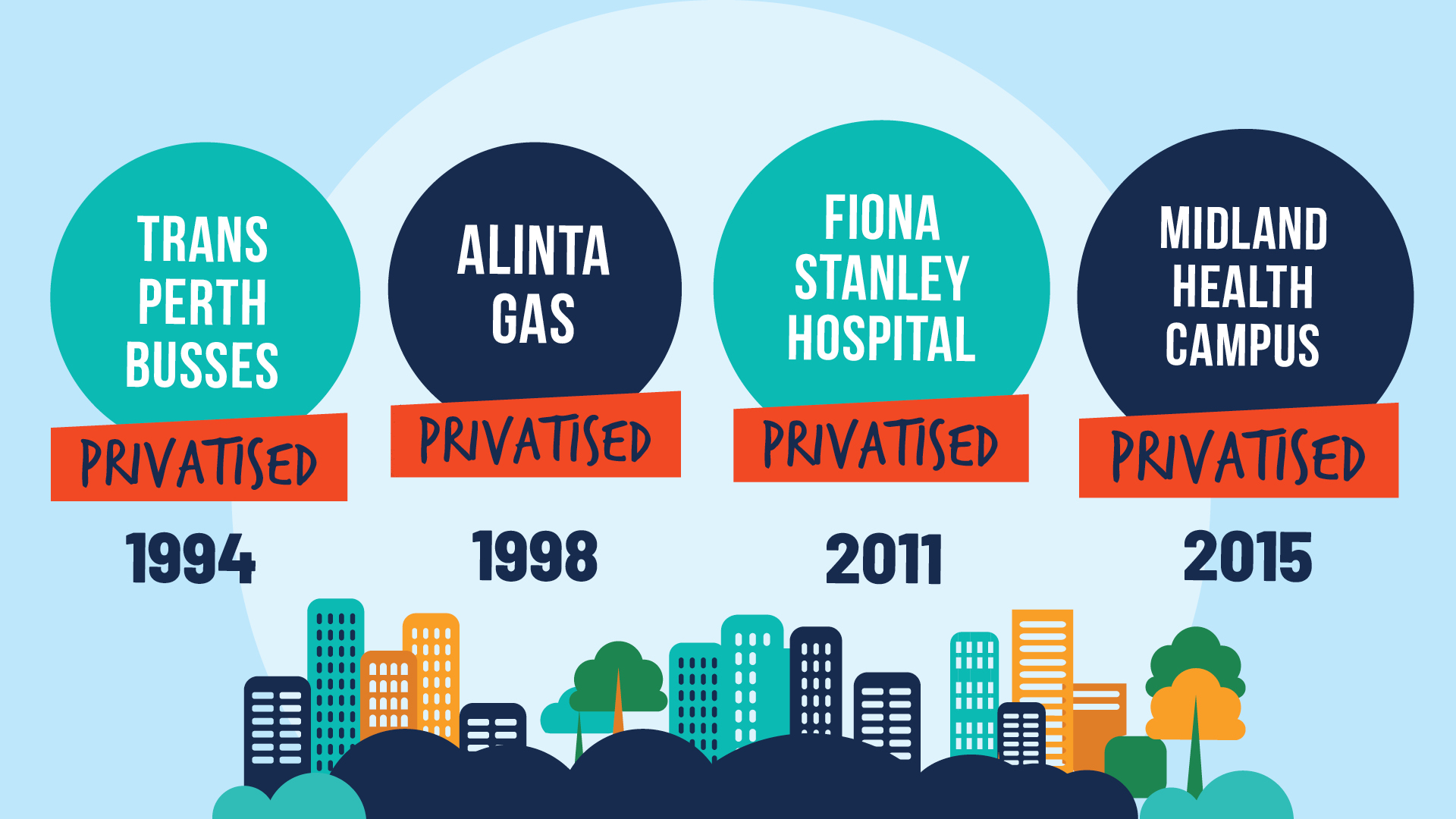 At the 2017 state election, the Liberals promised to privatise Western Power.
The current Liberal leader has said he won't privatise Western Power.
But, we can't trust the Liberals on privatisation. Here's three reasons why
Privatisation is in the Liberal Party's DNA. They privatise every time they're in government, even when they say they won't before an election.
Every Liberal leader in recent years has publicly supported the privatisation of Western Power. This includes the current leader, who said he supported privatisation 100 per cent before the 2017 election.
Not one Liberal MP agreed to sign our anti-privatisation pledge last year, when we wrote to them. In comparison, every WA Labor MP agreed to sign.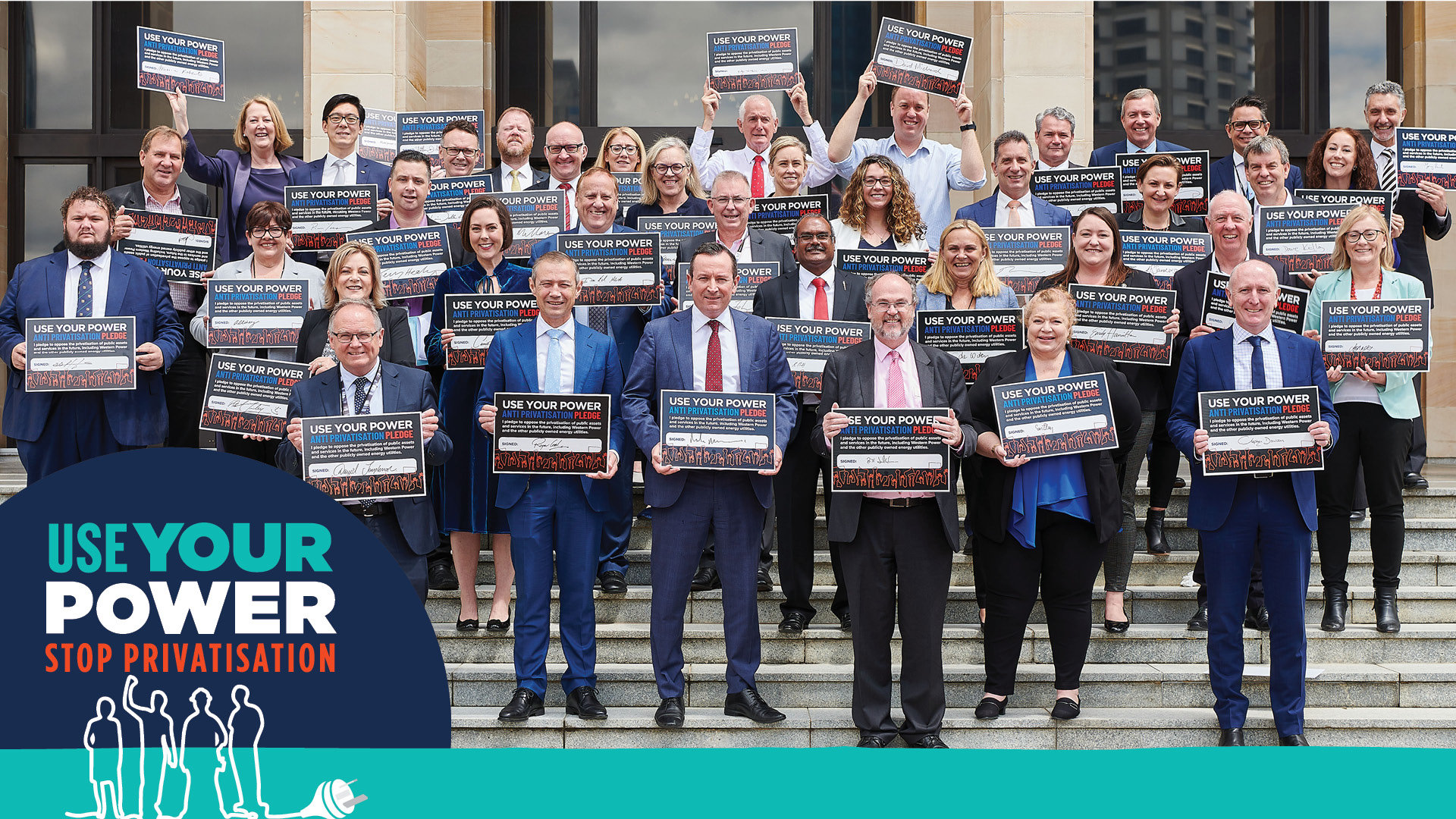 Public ownership means more jobs and apprenticeships
When the Liberals were fattening Western Power up for sale in 2016, they sacked 500 workers and stopped hiring apprentices.
That was bad for workers, bad for the economy and bad for the community.
Why the Liberals love to privatise
Organisations like Western Power and Synergy are owned by all West Australians, with the profits generated available to the State Government to spend on services like health, education and community safety.
Once a service is privatised, the profits go to the new private owners. Executive salaries go through the roof, and corporate advisors make millions on the sale.
Is it any wonder the Liberals support privatisation?
And organisations like the Chamber of Commerce and Industry encourage them to privatise?