Play the ball, not the man Paul Murray
Monday 12 Dec 2016
In two opinion pieces in The West Australian last week, Paul Murray attacked our campaign, which we have run since 2014 in anticipation of the Barnett Government's privatisation of Western Power.
Mr Murray questioned the campaign's truthfulness in both pieces. He pointed to figures the campaign has cited in our communications, that he claims have been proven to be false in a Department of Treasury briefing paper.
But there are a number of problems with Mr Murray's articles.
For example, in his piece on Wednesday last week, Mr Murray said: "Use Your Power has… claimed Western Power returns a $400 million 'dividend' to the Government, even through its consultants' report used a figure of $131.9 million."
The problem with this statement is that Mr Murray is comparing apples with oranges. The $131.9 million dividend referred to in our consultant's report was for the 2014/15 financial year. Following the release of our consultant's report, Western Power released its annual report for the 2015/16 financial year, which reported a dividend payment of $401 million to the Barnett Government. This is the figure our advertising relies upon, and it is clearly referenced for everyone to see.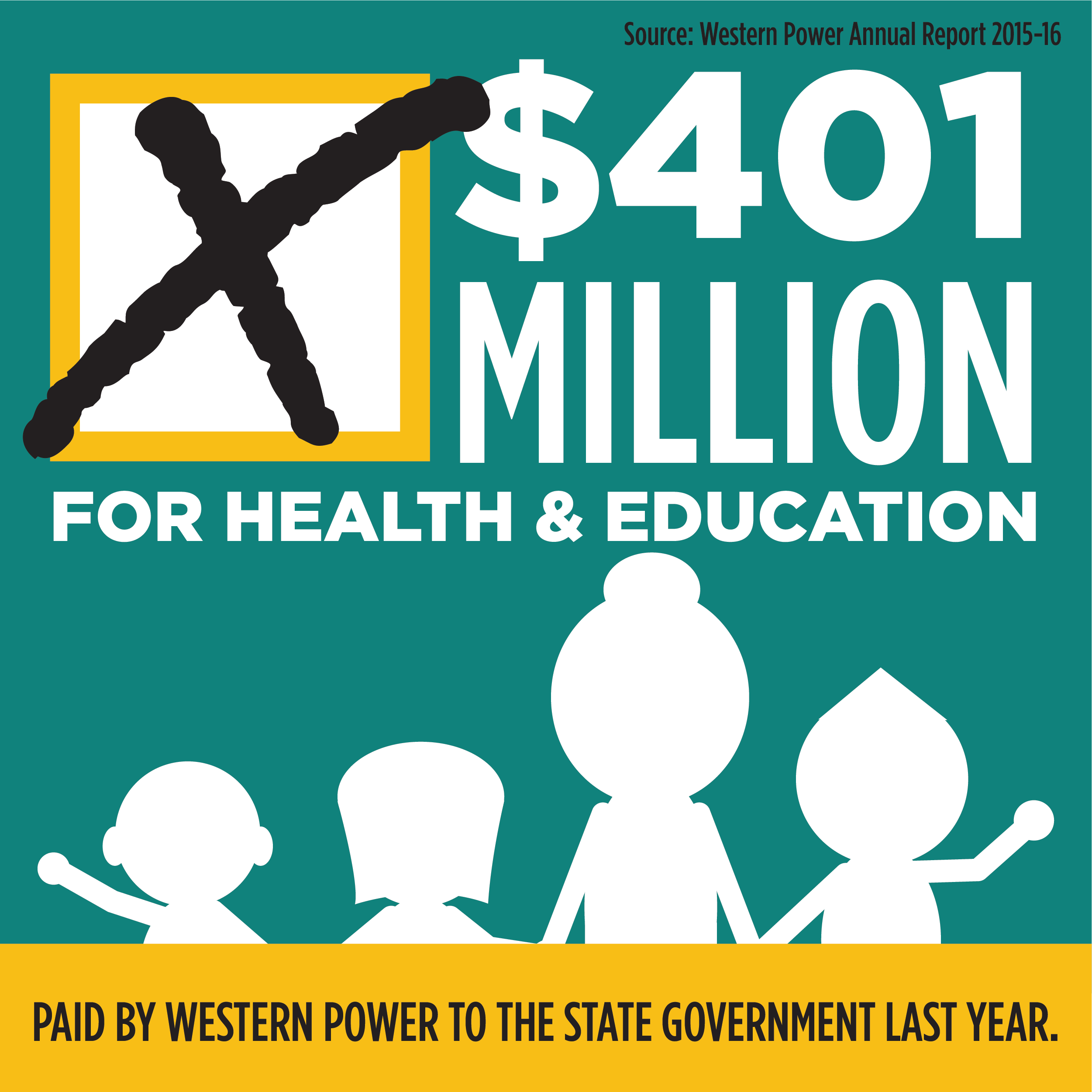 Mr Murray also ridicules our consultant's analysis of whether the State Government would be better or worse off, if Western Power is privatised, arguing that the consultant made errors that "destroyed the argument the State would be worse off from the sale."
But, in rushing to this conclusion, Mr Murray has missed a key detail of our consultant's analysis. Taking a conservative approach, our consultant assumed that every cent raised from the sale of Western Power would be used to repay debt. This is what Treasurer Mike Nahan was arguing for at the time, so it was a reasonable assumption to make.
Given this, our consultant calculated that the State Government would save $152 million in interest payments a year, if it used all of the proceeds from an $11 billion sale price to repay debt. Under Mr Barnett's current proposal, the $8 billion in debt currently carried by Western Power would be retired, with $3 billion set aside for election promises. This means not a cent will be paid off general government debt, meaning there are no interest savings to the annual state budget.
As a result, the State Government will be worse off by $152 million a year more than Mr Murray's calculations would have you believe. That's a lot of teachers, nurses and police officers.
Mr Murray's Wednesday piece belittled our campaign as an effort principally interested in protecting workers. For this, we make no apology. Over the past year, it is a fact that Western Power has axed 500 jobs and stopped hiring apprentices, as they attempt to make their books look better ahead of a potential sale.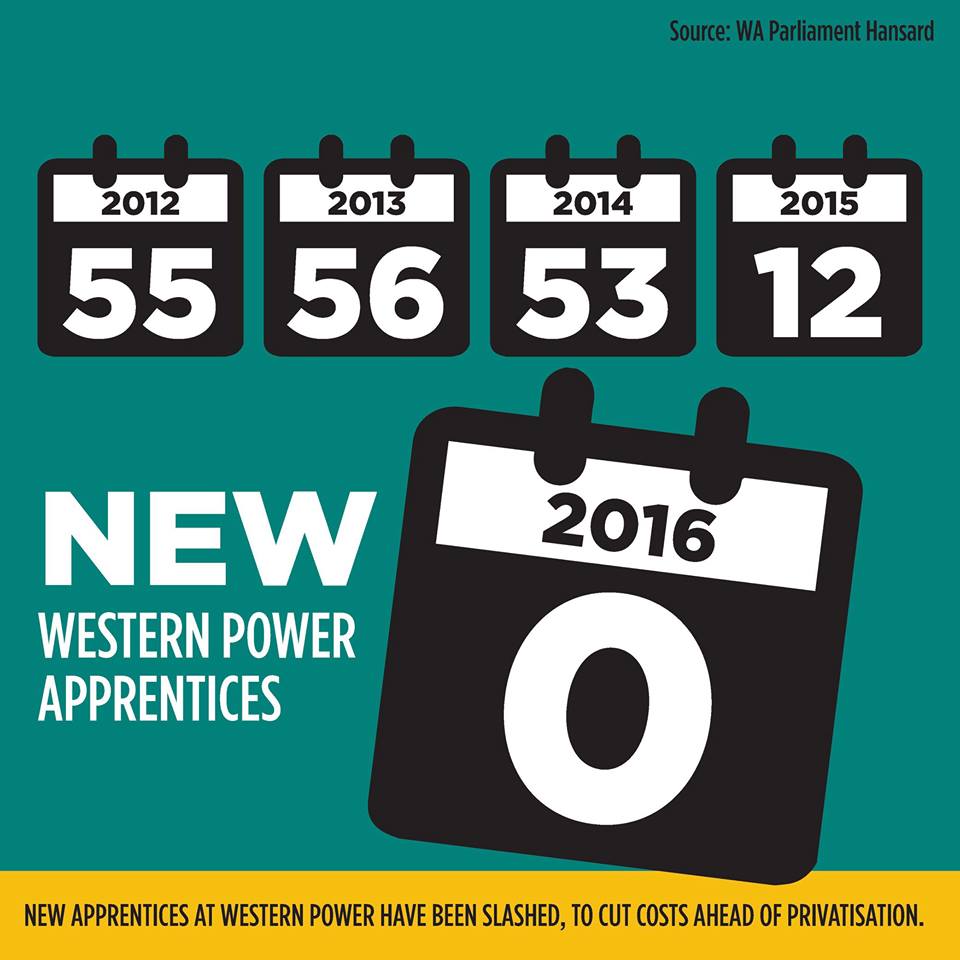 If Mr Murray thinks that jobs and training opportunities are issues of concern to only unions, then he doesn't understand ordinary West Australians and the anxiety people feel about the future.
As unions, we are used to our opponents playing the man when we express views different to theirs. In his opinion pieces, Mr Murray has sought to portray us as liars, interested only in ourselves. He doesn't want you to hear our messages on job and apprenticeship losses. Nor does he want you to know that the nation's biggest household electricity bills are paid in Victoria and South Australia, which happen to be the only Australian states where transmission poles and wires have been completely privatised.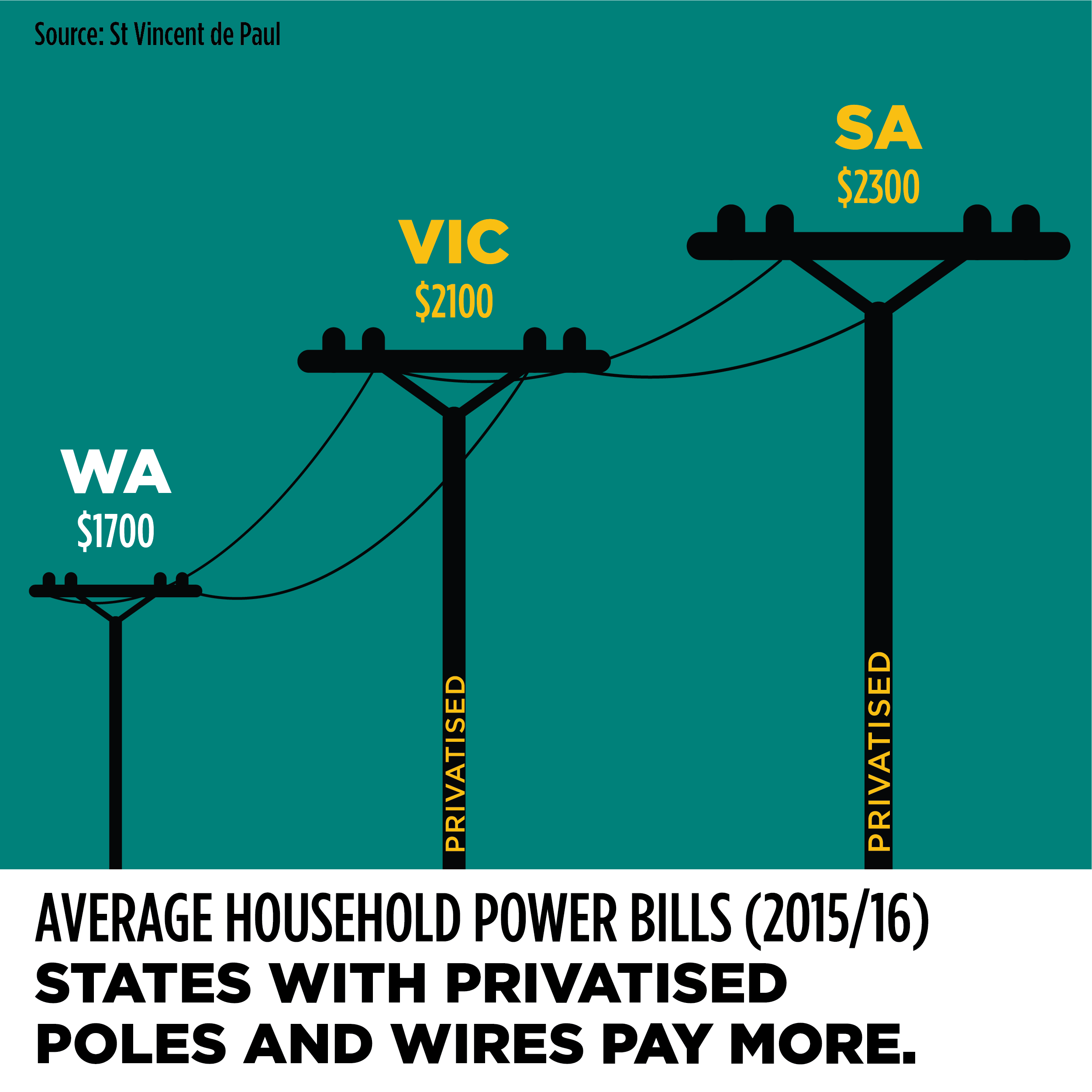 These are the facts, Mr Murray, whether you like them or not.