Mild summer hides true risks of maintenance cuts
Friday 24 Feb 2017
We've almost made it to the end of an unusually mild summer in the southwest of the state. We're more likely to remember the past few months for its storms and floods more than we will for sticky days and scorching heat
The cool climate has also meant that the state has largely avoided any major bushfire activity this summer. Whlist a few blazes have occurred, the most serious being the fire last month in Gwindinup that threatened lives and homes, overall it's been a quiet summer on the bushfire front.
We've been lucky. The weather has been unseasonably favourable. But it won't always be like this.
With extreme weather events across the country this year, including a monster heatwave that saw sustained temperatures above 40 degrees across Queensland, NSW, Victoria and South Australia, it's only a matter of time before the heat returns to WA summers. We know how hot it can get here and we know that with extreme heat comes greater risk of bushfire.
That's why it's deeply concerning that Western Power has made such a drastic and sustained cut to its maintenance and field staff. Over the past few years we've seen announcement after announcement of redundancies and job cuts. Since April 2016, over 500 staff have been let go, which means that over the past year Western Power has reduced its workforce by almost 20% via redundancies and not replacing workers.
Worse yet, it's not just office jobs that are being shed. The number of afterhours faults and repair crews have been halved.
It's not hard to foresee what the risks our communities face as a result of these cuts. Lower staffing levels will mean cuts to preventative maintenance, longer waits on the phone and longer response times when things go wrong. Last month's blackouts caused by "light rain and dust" are the first visible consequences of these actions.
Blackouts are a big problem. But the threat posed by catastrophic bushfire is too big to ignore. Mundaring resident Helen Lynes came to our first town hall meeting back in April last year and shared her personal experience with the dangers of bushfires and her concerns about what privatisation would mean for maintenance and safety in her community. Watch her story here or by clicking the image below: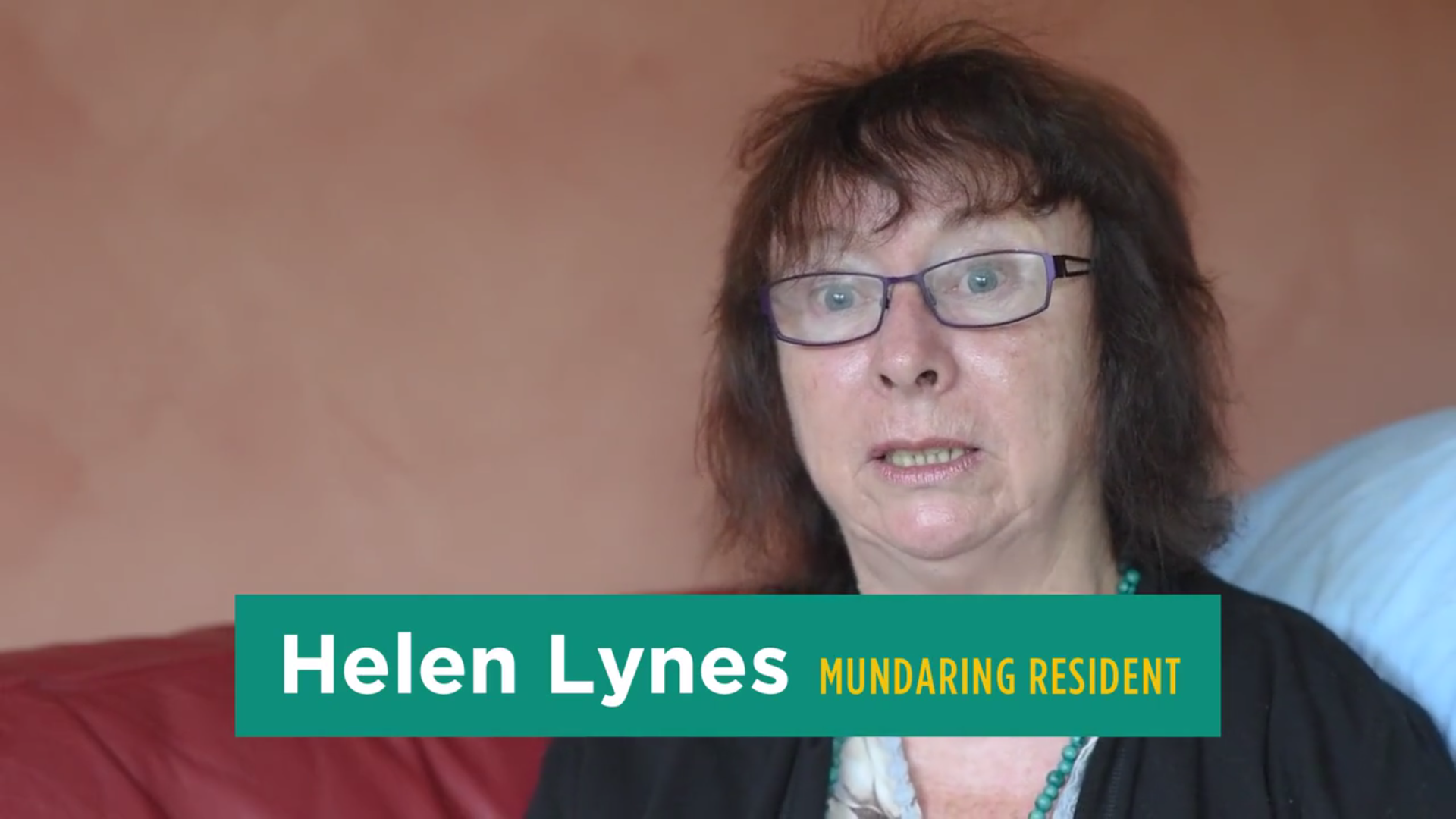 The 2009 Black Saturday bushfires in Victoria highlight the tragic consequences of privately owned electricity system failing to invest in proper maintenance of poles and wires. The Bushfire Royal Commission found that "…five of the 11 major fires that began that day were cause by failed electricity assets." 173 lives and countless homes were lost.
We know Western Power is cutting its workforce down to become more attractive to potential buyers ahead of the Liberal Government's proposed privatisation. But when accountants and economists start 'rationalising' staff and services that are deemed 'inessential', there are real world consequences.
Is selling Western Power to make a quick buck worth the increased risk to our power supply and our communities that comes with reducing essential maintenance staff and preventative work?
Next summer will probably be a return to high heat and dry conditions. We can't control that. But we can control how we prepare for those conditions. Western Power needs to ensure that it has the right amount of maintenance staff and will continue to undertake proactive preventative maintenance. If they fail to put community safety first, the consequences could be unthinkable.