The Liberals haven't learned
Monday 25 Nov 2019
Today, we've relaunched our campaign to keep Western Power in public hands.
People all around Western Australia will start hearing our ad on the radio and seeing our campaign video in their news feeds.
Why?
Because almost three years after Western Australians overwhelmingly rejected the privatisation of Western Power at the state election, it's clear that Liza Harvey and the Liberals haven't learned.
On the same day she became Leader of the Opposition, Liza Harvey went on radio and said:
"We'll have a look at that policy (selling Western Power) closer to the election."
6PR, Perth Live with Oliver Peterson, 13 June 2019
In their last term in government, the Liberals had put up electricity prices by more than 100 per cent, as they prepared Western Power for sale.
If they had won the election and privatised Western Power, prices would have gone up even further, as the new private owners would have sought to maximise profits.
That had been the experience in states like South Australia, where their electricity system was completely privatised. It would have been the same in WA.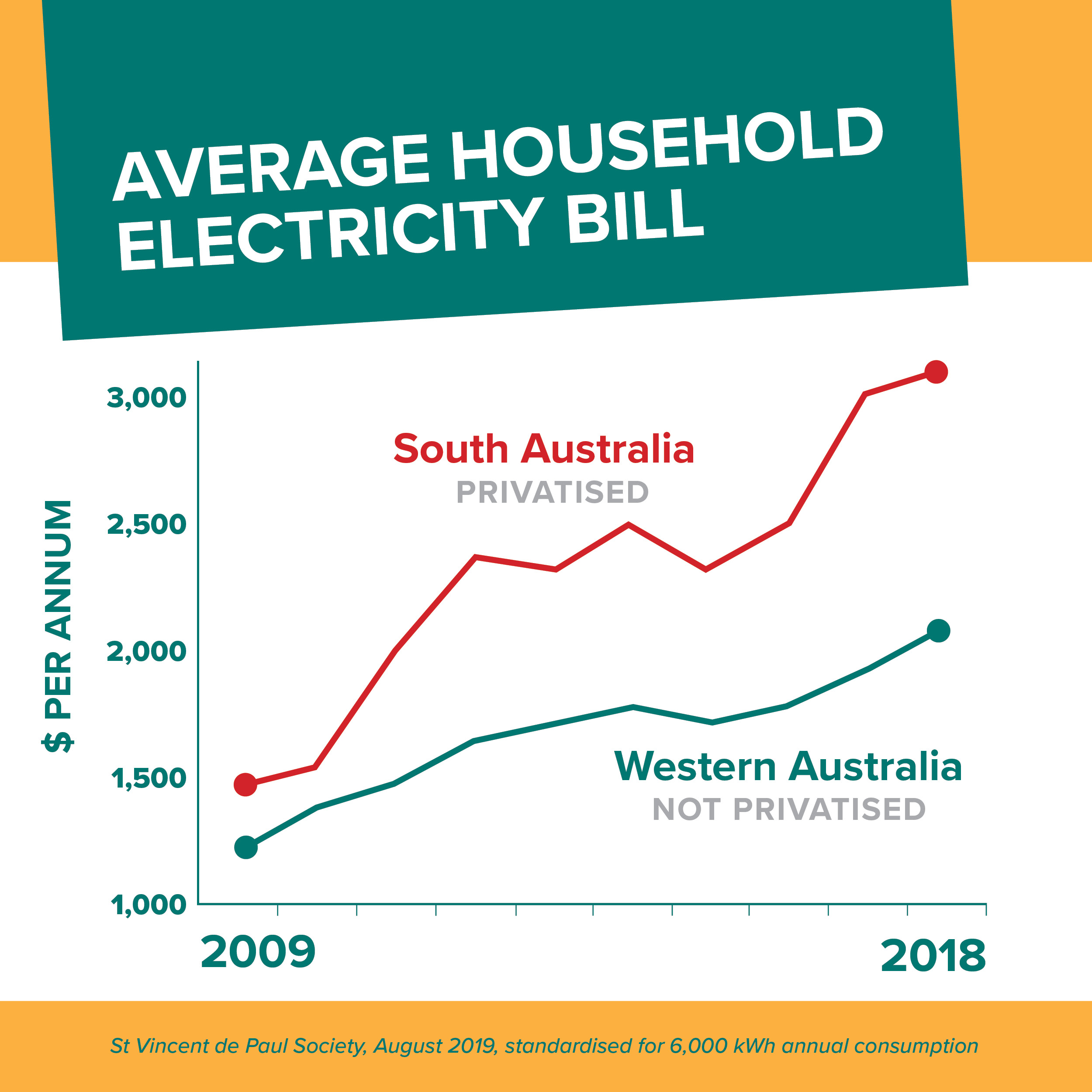 We're relaunching our campaign to keep Western Power in public hands, because we know that Liza Harvey doesn't get the cost of living. That's why she's still considering selling Western Power.
She was the training minister when TAFE fees went up 500%.
She was Barnett's deputy when power prices rises hit 100%.
We've got to convince Liza Harvey to forget privatisation.
In the lead-up to the 2021 state election, we'll campaign until the leader of every major party publicly promises not to privatise our electricity system.
And we want every major party candidate at the election to sign a pledge promising not to support privatisation.
Take a look at our campaign video:
If you haven't already, follow us on Facebook and Twitter, subscribe to our YouTube channel, and join our mailing list so you can stay up to date with our latest work and news from what's set to be a big year for the campaign.